SPDsoft


Sociedad
Protectora de
Diplodocus

Si a tu ventana llega un diplodocus, trátalo con cariño que quedan pocus
---
Aquí tienes unos cuantos programas, desarrollados por un experto informático, a la par que bellísima persona y de indudable encanto personal (su seguro servidor):
---
Software for "Classic" MacOS

Nota: para descomprimir los archivos puedes utilizar StuffIt Expander (126 Kb)
---
Some no-mac programs:
---
For more software, including Unix programs and some Windoze NT stuff :P see ftp://ivo.cps.unizar.es/pub/SPDsoft/
---

Go to Persephone Home Page.
Do you want to see the first Mac I knew?
Hey! I also wan't an entry at The Uselessness of Music Collections
So, here are my useless lists of CD titles and CD titles and songs (I used CD Coyote to build it from my apple CD player list.). Maybe someday I will make a list of my MC's and LP's. who knows?
---
Por último, una animación en formato QuickTime de un Iosaxis: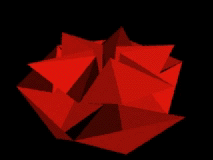 Si tienes curiosidad por como está hecha la animación, puedes leer un artículo sobre el proceso.

isoaxis.mov (1.2 Mb)
---
---